The Retrotouch product range offers wireless, battery-free lighting control solutions and can be installed in any home in minutes. These devices can be installed as part of a larger lighting control system, or customers can choose to start small and add to their collection as their needs change. They have a touch glass panel, surround and a master remote control that can control any light switch in a home. Users can also create scenes and save favourites. Read on to discover more about Retrotouch and the benefits that you can get from installing these products.
Retrotouch & Remote full Glass Light Switches
Retrotouch's 'Touch and Remote' remote-controlled full glass light switches allow you to turn on and off all the lights in your house from one central location. The handy remote control unit helps to make installation a breeze. You can choose between one and three-gang models, depending on how many lights you need to control. With these new switches, you can easily customise your home without having to spend a fortune on electrical rewiring.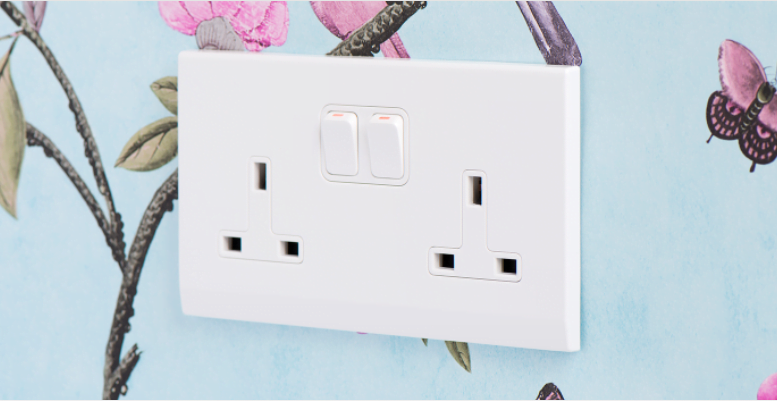 Retrotouch's Features & Prices
The 00363 White Glass Remote Control Touch Light Switch operates lights from three to 580 watts. This switch comes with a one-year warranty and is authentic. It is also shipped free to any location in the world. The RetroTouch 00363 is available for purchase at the website below. While buying online, be sure to read the reviews. You can also compare the features and prices.
Wireless, Battery-Free Solution
EnOcean's battery-free, glass switches use energy-harvesting technology to power their switches. With each press of the switch, enough energy is generated to send a radio signal to a relay. EnOcean's battery-free seal can help you distinguish this product from other wireless solutions by demonstrating its commitment to the environment. EnOcean uses a unique energy-harvesting technology, enabling it to generate energy through motion.
Replace Existing Light Switches
This battery-free and wireless switch is designed to replace existing light switches. They are just as durable as battery-powered switches and don't require batteries. They also support EnOcean, BLE, and Zigbee protocols. They are available in white and black glass with chrome trim, one or two gang options, and matching sockets and accessories. The retrotouch wireless, battery-free solution makes it easy to go green while saving money.
Fingerprint Resistant Finish
There are many benefits to the fingerprint-resistant finishes of stainless steel and other types of metal appliances. The surface is also easy to clean. The coating is made of high-quality stainless steel, which has been enriched with chromium and nickel to make it harder and more resistant to fingerprints. Stainless steel is also non-magnetic, making it easy to wipe clean. Stainless steel without a protective finish is also easier to clean and may not be as durable as brushed stainless steel.
Interchangeable Covers
The Simplicity range of sockets and switches are designed with interchangeable covers that clip on to a wall base cover. Retrotouch products are easy to install, allowing you to switch the look of your kitchen in minutes. There is no need to change your existing wiring as the retro-style covers are compatible with any other style or design. In addition, Retrotouch products are competitively priced and robust, while maintaining a designer edge.
Wide Range Of Colours
In addition to providing a wide range of colours, the Simplicity range also has interchangeable covers. These cover plates can be added to sockets and switches. They are easy to fit and come with a 10 year guarantee for peace of mind. As a result, you'll never have to worry about your home wiring again! The Simplicity range features the same design and engineering that makes RetroTouch products so popular.
Affordable Price
If you're looking for innovative lighting solutions for your home, Retrotouch has just the thing. Their retractable switches and updated LED touch switches are a great way to update your home's look without breaking the bank. They also offer new dual USB sockets, so you can add an update to your home while still maintaining an affordable price. But, what is it about Retrotouch switches that make them so appealing? Let's take a look.
For more interesting information on Timesways