Trading platforms have a tremendous impact on the success of traders. They amplify the power of the trader and help unlock the trader's inner potential. To find the right platform for your trading needs, read this article. You'll be glad you did! Here are the top platforms available to serious traders today. Interested in learning more? Keep reading! IBKR, Thinkorswim, TradeStation, TD Ameritrade, and many others.
IBKR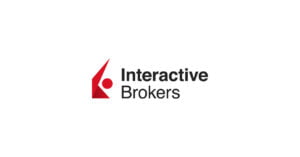 There are many features in IBKR that make it stand out from the rest of the competition. The charts are fully customizable, and you can make changes to them directly from within the charts. You can even save your own custom chart layouts as templates. Options include choosing the time period, the primary display, the type of bar to show, the volume plot height, and how many bars to display. Technical traders will love the 120 technical indicators available, the easy-to-use drawing tools, and the numerous calculators.
There are many different tools to help investors build diversified portfolios. Traders can choose between a comprehensive Pro account or a free Lite account, and both have their own advantages. There are also plenty of educational materials for new investors and specialized apps to help them develop their trading strategies. A variety of market research tools are available through Interactive Brokers, including the Alexandria Sentiment Scores and IBIS Research Platform.
The customer support at Interactive Brokers is second to none. They offer email customer support and will usually respond within 24 hours. You can also reach the company through their Ibot chat feature. There is a complete FAQ section, but there's no dedicated customer service line for hearing-impaired investors. Thankfully, most support questions can be answered within one minute, so you won't be waiting long to get the answers you need.
The IBKR Lite program offers free stock and ETF trades. It also offers free trades via mobile devices. Traders can also make use of their free mutual fund search tool to see which funds they should be investing in. There's no minimum amount required to become a member, which is a great perk for a serious trader. If you have a friend or family member who's a member of IBKR, you can claim a $200 referral bonus.
In addition to free trades, the Interactive Brokers website offers great educational resources, an intuitive interface, and access to 135 global markets. Its mobile trading app isn't quite as robust as the Trader Workstation, but it's easy to navigate, and users have access to the same assets and tools. You can set price alerts, research, and news from any of the platforms. If you're looking for a more comprehensive trading experience, you can even subscribe to a premium news subscription.
Thinkorswim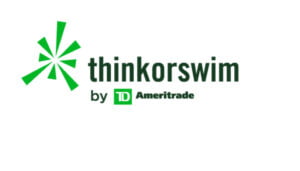 Though designed for the average trader, thinkorswim has many advanced features. It includes an array of technical and fundamental analysis tools. You can create your own trading screens and chart issues that are relevant to your personal strategy. You can also use the strategy-based indicators and hundreds of technical indicators. These tools make thinkorswim a great tool for day traders and high-speed investors. However, thinkorswim can be difficult to use. If you're new to the world of trading, thinkorswim may be the best option.
This platform can be complex to use at first, but once you get the hang of it, the program moves more smoothly. The downside is that you'll have to perform a lot of clicks per action. That being said, you can always get a free demo of the platform. You can also check the platform's live chat support for more help. In addition, Thinkorswim is available on mobile and desktop platforms. You can use the desktop platform for position analysis and entry.
Another bonus of thinkorswim is its commission-free trading. This means that you won't pay a commission for stocks, ETFs, or closed-end funds. Instead, thinkorswim earns a percentage of the spread whenever your order is fulfilled. In contrast, forex traders pay a spread to a broker. In either case, the spread is reasonable compared to other trading platforms.
TD Ameritrade investors find thinkorswim's charting capabilities exceptional. Compared to standard web and mobile platforms, thinkorswim's charts are more customizable. You can adjust their size, color, and study mode. You can even insert drawings. Thinkorswim also offers a mobile app that has more features than the web platform. You can create trading tickets, use the trade engine, or chat with trading specialists.
Though Thinkorswim is an excellent trading platform for beginners, it does have its shortcomings. The software isn't the fastest. For futures, it requires a large margin. However, if you have a small account, you can still trade micros with it. In addition, Thinkorswim is part of the Schwab-TD merger, but the platform is not affected.
TradeStation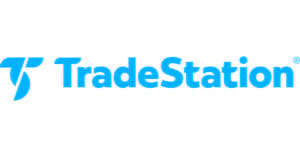 Using a serious trading platform is important if you plan to trade on a regular basis. TradeStation is regulated by the Financial Industry Regulatory Authority (FINRA), as is the case with most brokerage firms. They handle all customers through a legal entity in the US, making it eligible for investor protection schemes such as SIPC. You can choose USD as your base currency for equities, as well as EUR, GBP, JPY, and CAD for futures and options trading.
Although it isn't perfect for beginners, this advanced trading platform does offer numerous useful features. Users can create and manage custom indicators and back-test trading strategies with the help of their easy-to-use, Web-based programming language. Traders can access up to 1000 symbols in real-time using the system's RadarScreen tool. Users can also access data on up to 180 customizable indicators in real-time.
Despite being based in Florida, TradeStation has grown to be a leader in the brokerage industry. They offer an extensive range of trading platforms and pricing schedules, and are able to compete head-to-head with other leading online brokerages. Unlike competitors, TradeStation is also capable of offering cryptocurrency and IPOs. In addition to stock trading, they also offer futures, options, and even IPOs.
Traders can also use the TradeStation Web trading platform, which uses the same proprietary computer language as other TradeStation products. Its web trading platform allows users to log in from any computer with an internet connection. This platform is compatible with all browsers and allows one-click trade execution. It also offers a paper trading simulator, enabling traders to practice on a real trade. The software is highly advanced, but is not difficult to learn.
TD Ameritrade

The TD Ameritrade stock price dropped 25% after news broke that Charles Schwab had acquired the brokerage firm. In a $26 billion deal, Charles Schwab will take over TD Ameritrade's assets. This acquisition will shake up the stock brokerage industry. As a leading stock brokerage firm, TD Ameritrade offers a broad range of investment options for both novice and experienced investors, and charges no commissions or minimum deposit to open an account.
TD Ameritrade has a wide array of research tools and a customizable screener. Traders can access information on day-to-day markets and general finance, retirement and savings. The company also offers market data in real-time, and publishes a quarterly magazine called "thinkMoney."
Thinkorswim is TD Ameritrade's flagship trading platform. This trading tool has advanced technical analysis tools, a never-ending list of charts, and real-time data. While thinkorswim is similar to Interactive Brokers and TradeStation, it is held in the same high regard as these other platforms. Many users, however, complain about its navigation. To counter this, thinkorswim offers a free platform with no minimum account or ongoing maintenance fees.
TD Ameritrade is a top broker for a number of reasons. TD Ameritrade offers low trading costs, a large range of investment options, and a high-quality thinkorswim trading platform. The thinkorswim trading platform is specifically designed for serious traders and offers an array of educational resources. The thinkorswim platform untangles complicated strategies and techniques for traders, giving traders the knowledge they need to make informed, profitable trades.
TD Ameritrade's commission-free trading platform is a great feature for traders looking to reduce costs. Many discount brokers charge for trading ETFs, but they lack other important features, like research tools and education. This makes them an ideal choice for serious traders looking to lower their costs. In addition to a low cost, TD Ameritrade's trading platform is commission-free, allowing traders of any level to try out the stock market without paying any commissions.
TD Ameritrade provides a wide variety of resources to help traders learn the platform. Thinkorswim is an online platform that can be intimidating for beginners. The platform also offers live news and analysis, and a library of over 200 articles and videos. The company offers customer service around the clock. However, if you are unsure of how to use a new platform, TD Ameritrade offers 24/7 help.
Get More Information:
How to Choose the Right Baseball Bat
Most Famous Russian Song – Ya Budu Ebat English Lyrics
Statistics of Tana Mongeau Net Worth
Find Movies, TV Shows and More at Cataz
who is jeff | Reason of jeff timmer son death
Flipping Houses for Profit: A Guide
Which Video of X_Yesuuu Caused a Stir on Social Media?
joel osteendivorce | The Fans Reaction When They Divorced
How Ecommerce Marketing Works through Whatsapp
Becoming a Landlord: 4 Essential Considerations